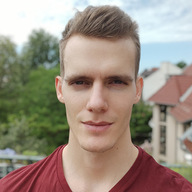 Matthew Messer
Editor-in-chief
Inflammatory bowel diseases are affecting an increasing amount of people (1), yet we still do not know what exactly causes them. It is suspected that environmental factors, such as poor diet or deficiencies of certain micronutrients, may play a role in their development.
Why is zinc deficiency dangerous?
Zinc is a component of hundreds of important enzymes and is part of 10% of the proteins that build our bodies. It is essential for maintaining proper immunity and regulating inflammatory processes, so it is not surprising that a lack of it increases the risk of infections and other diseases. (2)
Inadequate zinc intake is often difficult to detect, and there is currently no reliable test that can accurately determine it. (3) As a result, most people do not realize that they are deficient, which negatively impacts their health in the long run.
The safest way to ensure that we have enough zinc is to consume a sufficient amount regularly, bearing in mind that, in some cases, our need for it may increase significantly.
Incidence of zinc deficiency in inflammatory bowel diseases
Many people do not consume enough zinc in the first place, and digestive diseases often force people to restrict their diet significantly. Many people can barely eat because of the disease, which further exacerbates the various nutrient deficiencies.
With these diseases, supplementation of trace minerals is also of paramount importance because frequent diarrhea and complications of the disease further increase the excretion of zinc from the body so that not only is less zinc taken in, but much more is excreted.
In a meta-analysis published in October 2022, a study looked at the prevalence of zinc deficiency in patients with inflammatory bowel disease, and the results were clear: a total of 9 studies and 2,413 patients were pooled, showing that half of them had inadequate zinc intake. (4) Moreover, the rate was even worse in Crohn's patients, where the small intestine is also involved, where a significant part of absorption takes place.
How can we prevent zinc deficiency while battling inflammatory bowel diseases?
As both proper intake and effective absorption become more difficult, the solution is not simple. If zinc deficiency has persisted for a significant period, it can aggravate inflammation, reduce the ability of the intestinal wall to regenerate, and alter mucosal immunity.
The good news is that, in one study, zinc supplementation helped restore the 'leaky gut ' and reduced the risk of recurrence in Crohn's disease. (5) This is key because it is probably immune cells and other substances that pass through the damaged gut wall that trigger the inflammatory reactions that are the main feature of these diseases.
Previous research has also suggested that zinc can regulate the immune system's response to pathogens and reduce inflammatory or allergic reactions. It is also involved in regulating the cell cycle, which may have potential anti-cancer effects. Due to these unique properties, it supports digestive health in cooperation with the intestinal flora. (6)
How much zinc is required in case of active inflammation?
The officially recommended intake of zinc is ~7-15 mg per day for healthy people, based on recommendations from various health organizations. Although no official recommendation has yet been made that takes into account the increased requirement due to digestive diseases, this new meta-analysis recommends 30-40 mg (4)
The average daily intake of zinc is 9-13 mg (7) which is almost certainly not sufficient for any malabsorption or inflammation of the digestive tract. It may be worthwhile to consume at least 15 mg per day in such cases, but much higher doses should be used with caution, as zinc is relatively easy to overdose.
In the long term, 40 mg per day is the recommended maximum, but it is important to ensure that copper intake is adequate. One-sided zinc supplementation can lead to copper deficiency (8) so it is advisable to supplement with 1 mg of copper in addition to 15 mg of zinc - many products therefore contain a combination of the two trace elements.
If you're interested in which foods contain the most zinc, you can find out right away by clicking on the "Which foods contain..." tab on the main page!
Wang R, Li Z, Liu S, Zhang D. Global, regional and national burden of inflammatory bowel disease in 204 countries and territories from 1990 to 2019: a systematic analysis based on the Global Burden of Disease Study 2019. BMJ Open. 2023 Mar 28;13(3):e065186. doi: 10.1136/bmjopen-2022-065186. PMID: 36977543; PMCID: PMC10069527.
Gammoh NZ, Rink L. Zinc in Infection and Inflammation. Nutrients. 2017 Jun 17;9(6):624. doi: 10.3390/nu9060624. PMID: 28629136; PMCID: PMC5490603.
Hess SY, Peerson JM, King JC, Brown KH. Use of serum zinc concentration as an indicator of population zinc status. Food Nutr Bull. 2007 Sep;28(3 Suppl):S403-29. doi: 10.1177/15648265070283S303. PMID: 17988005.
Zupo R, Sila A, Castellana F, Bringiotti R, Curlo M, De Pergola G, De Nucci S, Giannelli G, Mastronardi M, Sardone R. Prevalence of Zinc Deficiency in Inflammatory Bowel Disease: A Systematic Review and Meta-Analysis. Nutrients. 2022 Sep 29;14(19):4052. doi: 10.3390/nu14194052. PMID: 36235709; PMCID: PMC9572015.
Sturniolo GC, Di Leo V, Ferronato A, D'Odorico A, D'Incà R. Zinc supplementation tightens "leaky gut" in Crohn's disease. Inflamm Bowel Dis. 2001 May;7(2):94-8. doi: 10.1097/00054725-200105000-00003. PMID: 11383597.
Scarpellini E, Balsiger LM, Maurizi V, Rinninella E, Gasbarrini A, Giostra N, Santori P, Abenavoli L, Rasetti C. Zinc and gut microbiota in health and gastrointestinal disease under the COVID-19 suggestion. Biofactors. 2022 Mar;48(2):294-306. doi: 10.1002/biof.1829. Epub 2022 Feb 26. PMID: 35218585; PMCID: PMC9082519.
Reider CA, Chung RY, Devarshi PP, Grant RW, Hazels Mitmesser S. Inadequacy of Immune Health Nutrients: Intakes in US Adults, the 2005-2016 NHANES. Nutrients. 2020 Jun 10;12(6):1735. doi: 10.3390/nu12061735. PMID: 32531972; PMCID: PMC7352522.
Duncan A, Yacoubian C, Watson N, Morrison I. The risk of copper deficiency in patients prescribed zinc supplements. J Clin Pathol. 2015 Sep;68(9):723-5. doi: 10.1136/jclinpath-2014-202837. Epub 2015 Jun 17. PMID: 26085547.